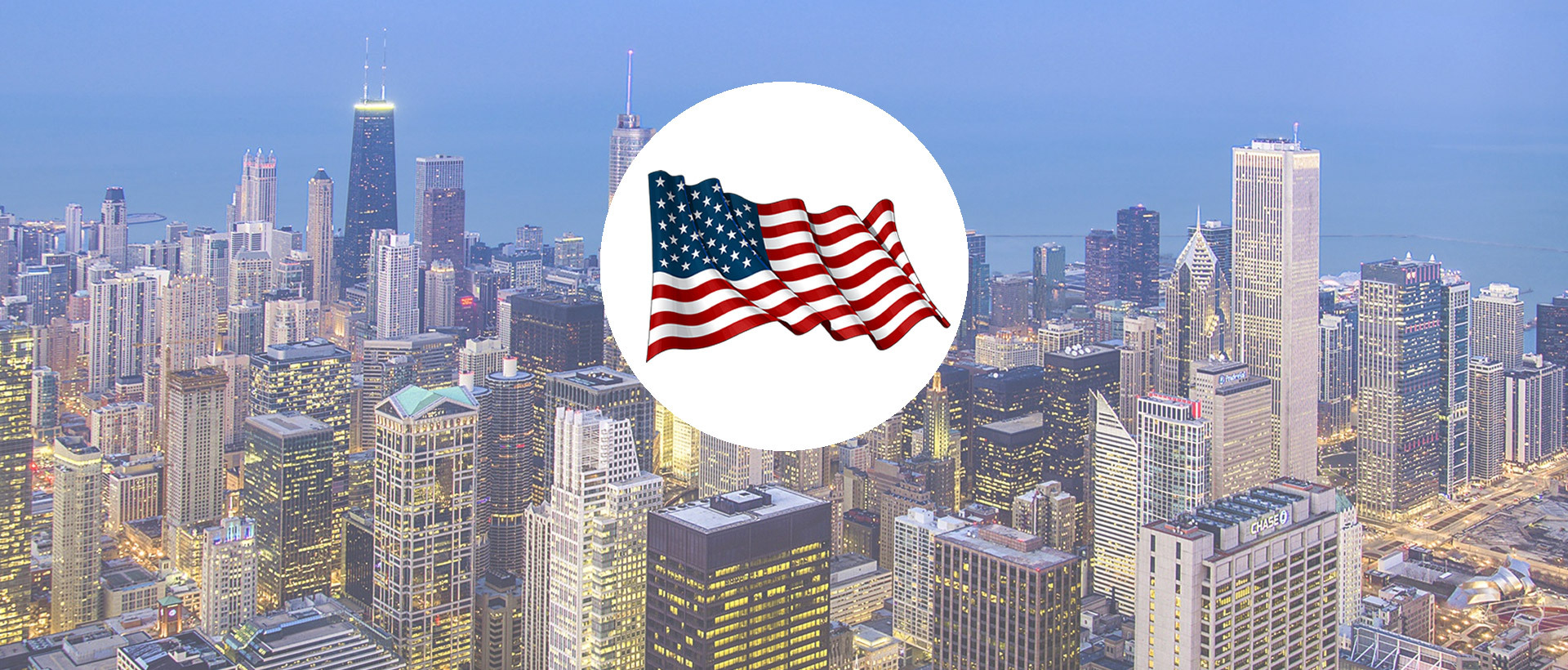 About USA
The United States of America is a country in North America that borders the Atlantic and Pacific Oceans. Canada and Mexico are neighboring countries. The United States has a diverse terrain, with mountains in the west, a large central plain, and low mountains in the east. The president is the chief of state and head of government in a constitution-based federal republic with a strong democratic history. The United States has a sophisticated mixed economy, with a mix of private freedom and centralized economic planning and government regulation. Washington, DC is the country's capital.
In 2018, the population of the United States was predicted to be little over 4.75 million. The most recent census was done in 2018, however, the results have yet to be released; however, we do have data from the previous census in 2013, when the total population was 42,42,048 people and the population density was 18.2 people per square kilometer.
Quick Fact
Language

English

Currency

USD

Population

329.5 Million

Time Zone

GMT-5

Institutions

6000+

Capital

Washington DC

Area

9.834 MKM²

Density

36/KM²

GDP Per Capital

63,543.58

HDI

0.926
Course Available
Architecture And Building
Commerce and Business Administration
Engineering and Engineering Trades
Computer Science And Information Technology
Visa Process
Fill out an application for admission (Req Doc: Academic Documents, IELTS, Valid passport, Biodata and Cover Letter)

Certificate of Bank Balance

I-20

DS-160 Form

SEVIS Fee Payment

Interview on the American Embassy in Nepal/India

Decision: Granted/Refusal

Departure
Admission Requirement
Diploma/Bachelor:
Academic: 10+2 with 2.5 CGPA or Equivalent.
IELTS 6.0 or Equivalent.
Master:
Academic: Bachelor with 50% or Equivalent.
IELTS 6.5 or Equivalent.
Scholarship:
 Aptitude Tests such as GRE/SAT/S-GRE/S-SAT/GMAT
Document Checklist
Valid Passport
 Academic Credentials
IELTS/PTE/TOEFL
Institutions' Application Form
Optional: SOP/Application Fee
Visa Refusal Condition
Inadequate financial resources: There is a lack of financial evidence to support the student's education.
Potential immigrant: If the visa officer determines that the candidate is a potential immigrant, the visa is immediately denied.
No links to the United States: If the candidate is unable to justify ties to the United States during the interview.
Incorrect or falsified documents
If the candidate is unable to explain why he or she chose a specific course and college/university.
Immigration Rules
Academic Credentials
English Proficiency
Attendance: 80%
Class:3 to 4 Days/Week,5Hrs
Work Permit: 20hrs/week,40hrs/week (Vacation)
Post Study Work (2 Years)
Permanent Residency (PR) Options
Visa Extension Procedure
Deport Rules
Work Right
All work must be approved.
 Ability to perform duties as directed by the Secretary of State
Working part-time during the school year
Working full-time over the holidays
Work hours during term time are limited to a maximum of 20 hours per week.